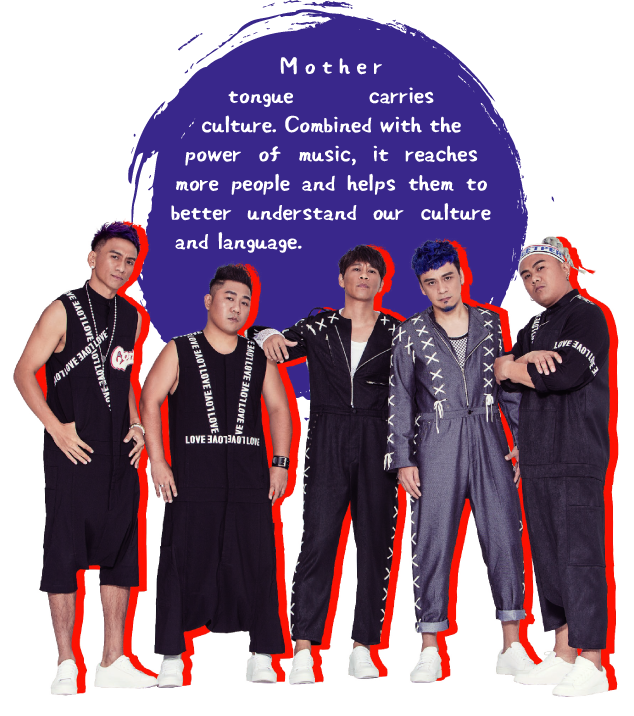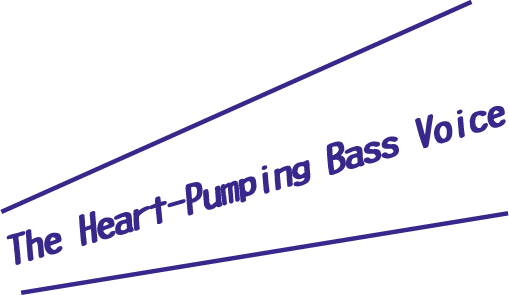 Formed in 2010, Boxing has garnered grand awards from many music competitions and earned themselves the title of "the first indigenous Latin Rap Band of Taiwan". They insist to keep their native language in their creative works with an aim to showcase the vitality of Indigenous music to the world.
Boxing is a band formed by three pairs of cousins/ brothers-the two lead singers Kasiwa and Jaljan are brothers and so are their cousins, guitarist Luwa and bassist Kaku. Another guitarist Kuljelje and drummer Mudi who joined later are brothers too. These cousins/ brothers form a band of six. They wrote many catchy songs and stand out from the pop music scene as their creative style is a blend of Latin, rock, rap, hip-op, etc.
In 2011, Boxing smashed it as they won the Indie Music Award at Hohaiyan Rock Festival. However, this did not ensure a smooth path to the music stardom. The members still had to take on odd jobs and manual work to make ends meet. It was until one day at one of their bar performances, they were spotted and singed by Kulilay Amit, a pop music diva who happened to be in the same bar. They accompanied Amit and shared her stage throughout her nine world tour concerts and thus gradually rose to fame. In 2015, their Paiwan language album Wild Boxing won them the Golden Melody Award for Best New Artist and they caught the attention of the music community.
Making Music Inspired by Foreign Culture
with One's Own Language
Boxing, now making music in their mother tongue, was first exposed to music through elders in their indigenous community. When smart phones and computers were not yet available in the old days, kids always stayed by the side of these elders and listened to them playing and singing. According to Kasiwa, "in addition to traditional indigenous ballads, we also listened to many rock bands from the 1980s, like Bonjovi, AC/ DC, Guns N' Roses, Mr. Big when we were young." Kuljelje added that when he heard the elders singing traditional tunes in the church or in their community, he would try to accompany their singing with the music instruments he was good at playing. Those older bothers of our community would sing together in a small space and he was attracted by that atmosphere. "Maybe that was the time when the seed of music making was planted in my soul."
The six of them are fluent with their mother tongue because they were all raised by their grandparents and they are always exited about making music in their mother tongue. According to Luwa, he would blend indigenous language with the beats of foreign songs. "I was not good at composing in Chinese and the fastest way for me to compose songs is to use my own mother tongue. And it works really well with the music style I like. I started to compose songs in my mother tongue or rearrange traditional hymns and experimented this approach with foreign music technique."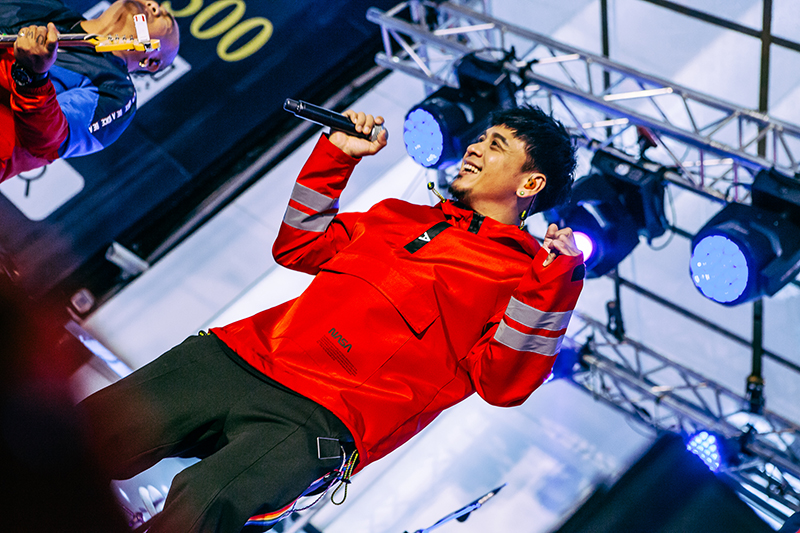 In addition to music making, all the members of Boxing are expert boxer. Kaku pointed out that it is a family thing that every one has learned combat sports, such as wrestling, taekwondo, boxing, free fighting and passes it down to the next generation. He learned boxing in elementary school in order to win scholarships and ease the financial burden for the family. He later realized that boxing is a good way to build one's confidence and a good sense for rhythm, which is very helpful for his music training. "After we formed the band, some of use still keep the habit of working and boxing during the day and having band practice at night." Jaljan added approvingly. Music and boxing have already become a indispensable part of their life.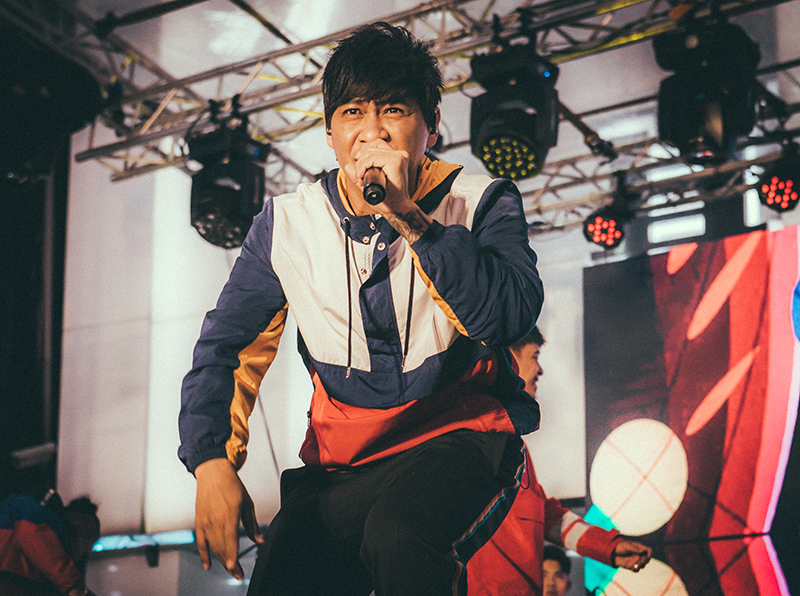 Drawing Inspiration from Life
and Speaking Up for the Indigenous Community
When asked about what prompted them to form a band, they said in unison "because we wanted to take part in the Hohaiyan Rock Festival. That is like the holy grail for music bands." Without hesitation, Boxing members left home for Taipei to pursue their dream. They took odd jobs to make ends meet. In the process of adapting to the tempo of urban life, they also had lots of awkward moments. "We could not remember so many street signs and had to figure out our way by identifying buildings." "Everything costs money and the only exception is breathing." Boxing members one by one made fun of those difficult days. They endured the hardship for their love of music and dream.
Luckily, Boxing was spotted by Amit, a singer who has a good eye for talents. They had more and more opportunities to perform on stage and that brings in steady income. In 2014, Boxing released its first album and simultaneously released two versions Wild Boxing in Paiwan language and Boxing in Mandarin. Jaljan explained that their creative inspiration for this album mostly came from funny anecdotes of daily life and the album offers two perspectives: of the city and of the indigenous community. "If you want me to pinpoint the most important characteristic of this album, I would say it's authenticity."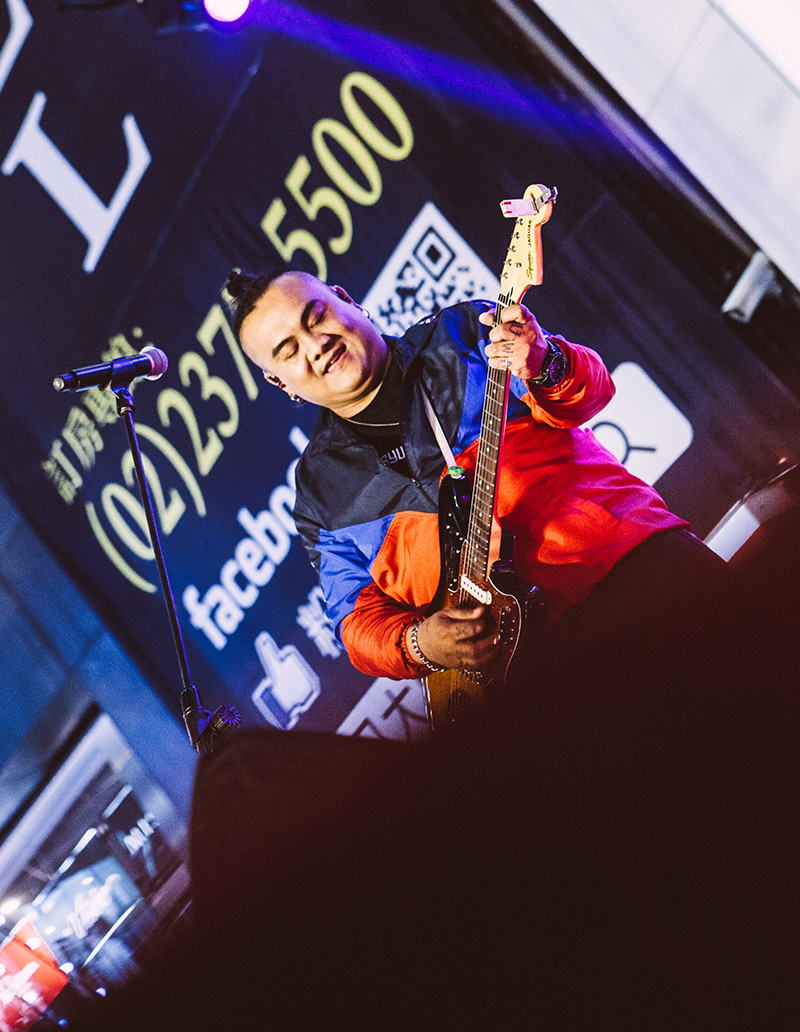 The reason behind two language versions is not that complicated. They think if people who listen to English songs would learn European and American culture of their own accord out of pure interest, then good songs written in indigenous language may also inspire non-indigenous people to learn indigenous culture. Luwa emphasized that "we are good at using our mother tongue and Mandarin can help with the exposure. The language versions have their own stories to tell." Kuljelje argues that "mother tongue itself is a part of culture. With music's help, it can reach more people and expand their understanding of our language and culture." Blending one's own culture, stories and favorite music style in their works defines Boxing's unique charm.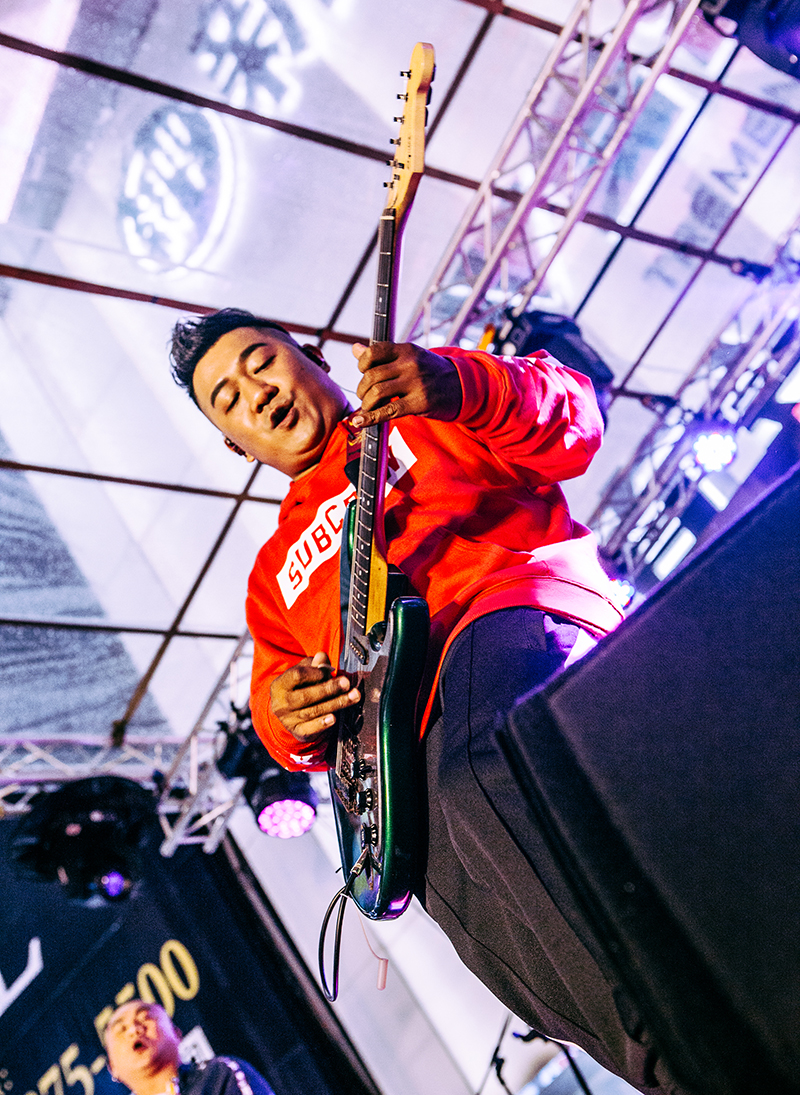 Amit was their boss and album producer and she set extremely high bar for quality. When they recalled the production of their first album, Luwa smiled and said that "the hardest part was recording. It was the first time we heard our recorded voice. We were timid. Thanks to our boss's constant encouragement, we have learned a lot of recording and singing techniques from her." Kuljelje thinks that the hardest part is delivering demo. The process was very challenging as it took a lot of adjustments and a long time to re-record the music and was quite a strain to one's nerves. However, the result was very rewarding. "The day finally came. We delivered to this world an album that belongs to our culture."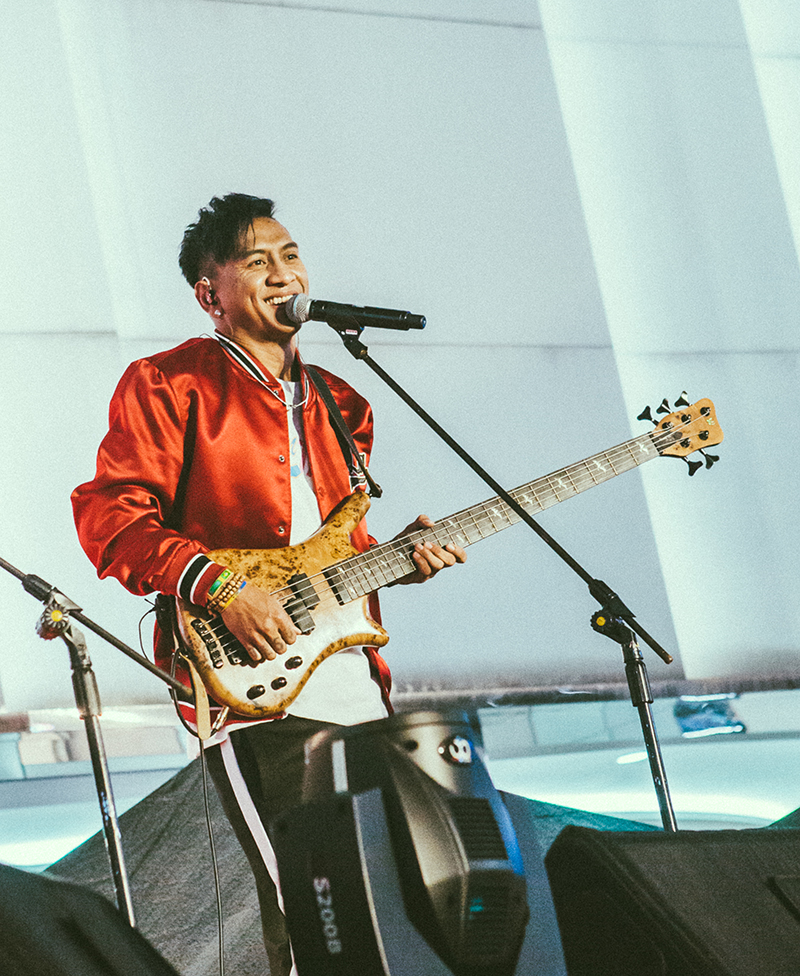 Music can Play a Therapeutic Role
in a Post-Pandemic World
The band is now ten years old. To Boxing members, although each performance comes with unforgettable significance, to Luwa, he felt most strongly about the Hohaiyan Rock Festival of their debut year. Their performance was recognized and awarded and this experience helped them set specific goals. When Amit brought them to the stage Taipei Arena, the mind-blowing experience taught them the importance of professional attitude. "When we treat every performance as our last, that enlightened us and changed the way we see music." Said Luwa.
Kaku said that Amit often encourages them to expose themselves to more performance by other bands and artists and to share with others the music they love. "There was this one time. She took the entire company to Japan to attend a large local annual music festival. There were indie bands from all over the world as well as pop bands. That really was an eye-opening experience." Seeing the performances of so many outstanding and senior bands in person, they were determined to make more quality music to touch people's hearts.
Due to the pandemic, Boxing had no public performances for a while. Many of their fans were inquiring about their recent status. Kasiwa said that the band has been composing songs and practicing as they are preparing to release a mini album. He also gave a heads-up that "the music style of the new album will be quite different. There may be some clashes of styles just like us boxing." All Boxing members sincerely pray that we all can put the gloomy days of the pandemic behind us as soon as possible. They are also exited about releasing the new album. They look forward to throwing large concert to drive away the dismay of the pandemic and to revive people's spirit with their music and the happiness of immersing oneself in the current of sound wave.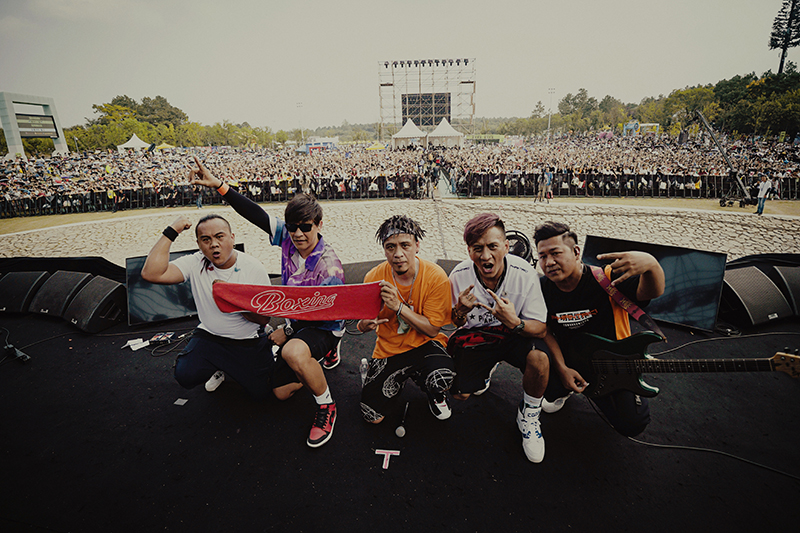 ---