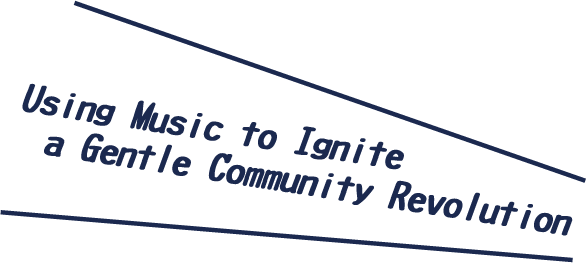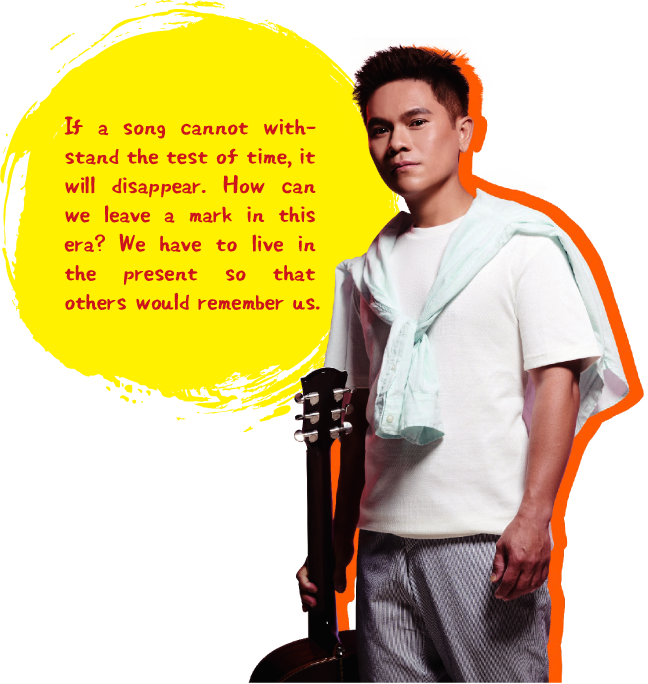 Suming, who has won awards at both the Golden Melody Awards and Golden Horse Awards, transforms traditional music into modern creations and uses music to promote community culture. He initiated numerous gentle revolutions, including the Wawa No Liyal concert and Amis Music Festival, to gradually bring change to his hometown.
At the 2016 Golden Melody Awards ceremony, the whole room held their collective breath as they waited for the announcement for the winner of the Song of the Year. The winner was Suming with his Aka Pisawad, a song written in his mother tongue - the Amis language. It was the first time an indigenous song won an award at the Golden Melody Awards.
Singer and actor Suming has won awards at the Golden Melody Awards and Golden Horse Awards. He is also a recipient of the President Culture Award. Actually, between the time when he was still in high school and when he formed a band at 24, Suming was already raking in awards at numerous music competitions. "I won all of them!" Laughed Suming. "I didn't need to work part-time for money, I earned my income by taking part in these competitions."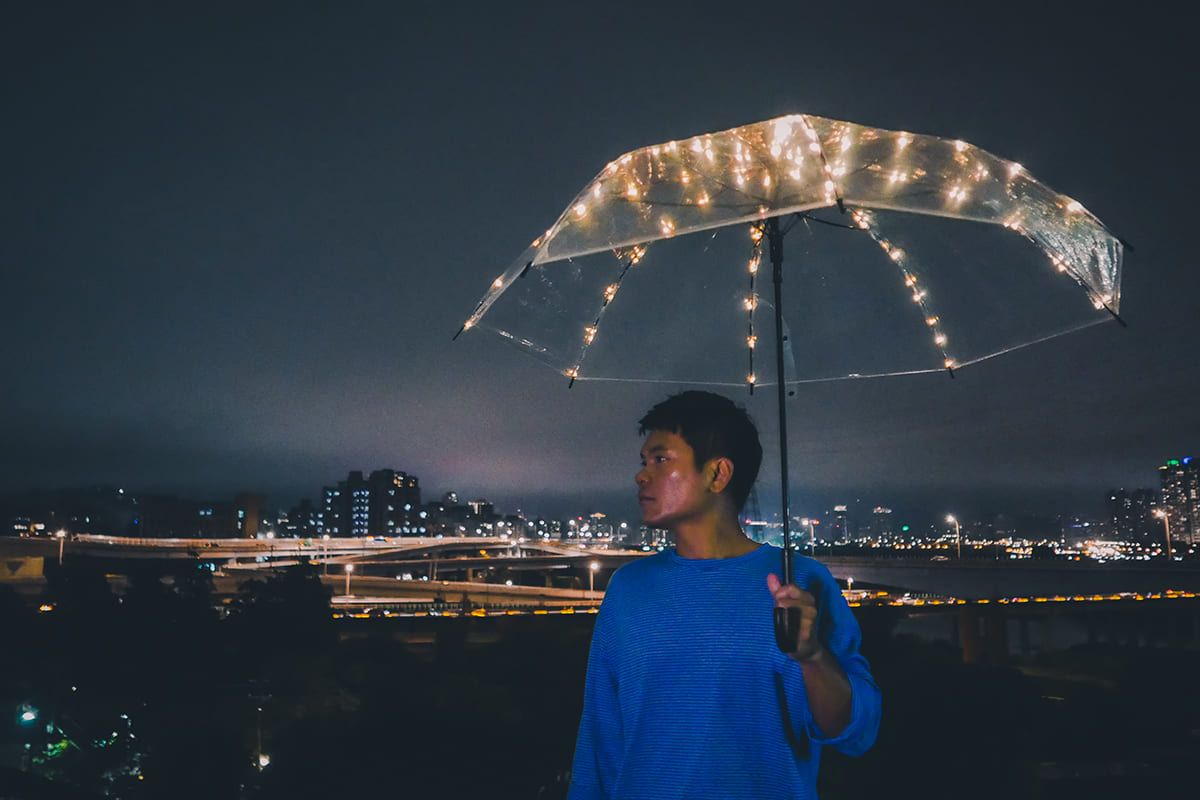 Starting Out from Imitation,
Suming Conquered Music Competitions Large and Small
Suming grew up in the Dulan Community in Taitung. He learned to play the piano at the church at six and was part of school bands throughout his student years: he played the accordion in elementary school, the trumpet in junior high, the clarinet in high school, and was a member of the guitar club in university. Suming said he started to write music during his second year in high school. "Because the clarinet is often used as a supporting instrument, I wanted to write something for it." Later when one of his classmates found out Suming could write music, he asked Suming to turn his love letter into a song for the girl he fancied. And this was how Suming began to write songs in Mandarin.
Since music was indispensable in his life, Suming took part in many music competitions to earn award money. "I wouldn't say that I'm talented. I just know how to imitate others very well." This invincible winner explained modestly. "I am greatly influenced by singers such as Tanya Chua, Jay Chou, and Ayal Komod."
During his third year at the National Taiwan University of Arts, Suming suspended his studies and went to complete his mandatory military service due to money issues. In the military, he met A-Shin, who is also indigenous and knows how to play the guitar. The two became fast friends and decided to form a band together. Thus TOTEM was officially born in 2002 and Suming began to write songs in his mother tongue.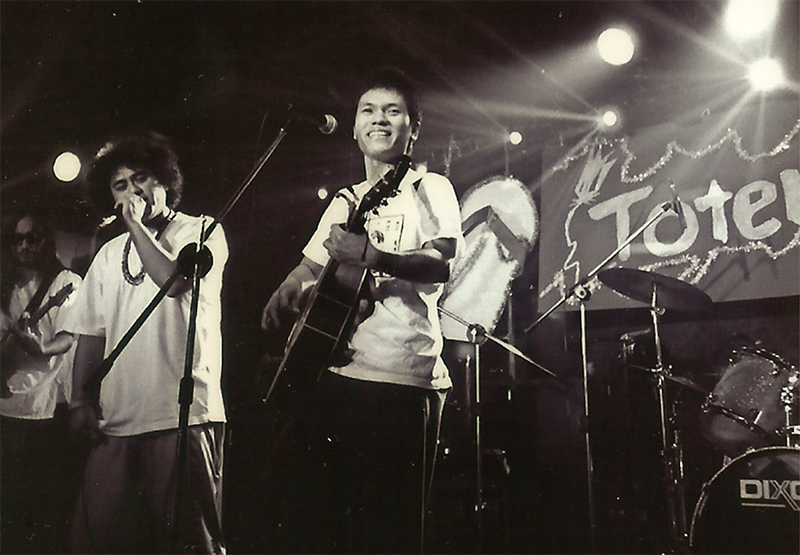 Returning to the Community to Figure Out "Who Am I?"
And Starting to Identify with the Culture
"I think our generation has the biggest problem when it comes to speaking and understanding our indigenous languages." Expressed Suming. When he was still in university, classmates would often ask in curiosity, "you are indigenous, can you sing any indigenous songs?" Sometimes he could feel the looks of admiration due to his different background. "They think I'm very different. Especially in the art circle, the more special you are the more advantage you have. But actually, I didn't do anything. So this made me want to explore my indigenous identity, what makes it so special?" Suming started to return to his village frequently to look for the answer to "who am I".
During his first year in university, Suming participated in his very first community Harvest Ritual and gradually learned the traditional ballads. Since both members of the band TOTEM are indigenous, Suming wanted to write songs in his indigenous tongue and began to practice speaking his mother tongue with his father. "I started by learning Amis vocabulary one by one." Recalled Suming.
Originally Suming and A-Shin formed the band as a hobby, but when TOTEM won the iconic Ho-Hai-Yan Indie Music Awards in 2005, the band was signed by a record company and officially set off their music career. At that time, the Meiliwan and Dulan Nose Development Projects forced community members to protest in the streets. Suming used music to express his thoughts. For example, the gentle and moving Don't Be Quick to Say You Love Me When You Are in Dulan may sound like a love song, but it is actually about the Meiliwan Development Project. "Dulan was surrounded by nine BOT projects. It was a very oppressive atmosphere. I channeled the emotions into my music, so the songs In A Rush and John Suming were both written during this time." Suming said with a heavy heart.
Exposing the Younger Generations to Traditional Culture
and Continuing the Pakalongay Training Tradition
Suming is not only an artist but also a man on a mission to carry on his traditional culture. Seeing that the community's Pakalongay (youth between 12 and 20 years old) training is gradually falling apart due to lack of budget, Suming organized the Wawa No Liyal concert in 2008. Young musicians who want to perform on stage have to first learn about traditional culture and concert revenue will all be spent on Pakalongay training. Unfortunately, the annual concert was postponed in the recent two years because of the pandemic.
"The approach I use with the kids is not the same used by the elders." Suming describes his training as a summer camp. "We don't have a fixed schedule: if the weather is nice, we go snorkeling in the sea, collect seashells, and cast fishing nets. If the weather is not good, we stay indoors, play the guitar, sing, and have a barbecue."
Throughout these years, Suming has trained at least hundreds of youngsters. The lead singer and drummer of the band Mafana were also trained by Suming. In addition to encouraging the younger generation to go on stage, Suming also takes them abroad to perform. "I want to let the village youth see that only by leaving your comfort zone can you see how big the world is." As he hung out with the kids, Suming noticed that village children nowadays are obsessed with K-pop dance tunes and electronic music. "I see the impact of foreign cultures and realize that indigenous kids don't have their own music to dance hip-hop to. And this is where artists and musicians come in."
In 2010, Suming released his second personal album. This album included electronic dance tunes in his indigenous tongue - Kapah and Kayoing - which became hits in the community. He thought, "if a song cannot withstand the test of time, it will disappear. How can we leave a mark in this era? We have to live in the present so that others would remember us."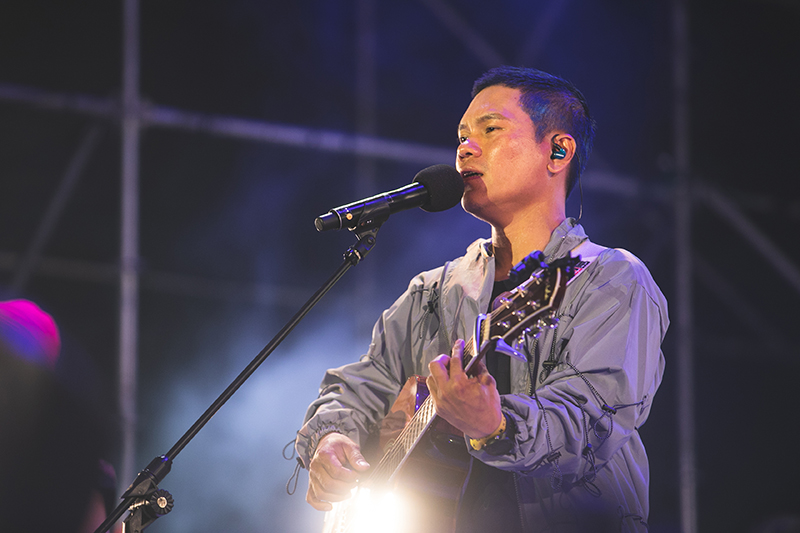 Keeping the Cultural Radar On
and Creating the Largest Indigenous Music Festival
In 2013, Suming created the Amis Music Festival which focuses on indigenous culture. It was an attempt to highlight the modern aspects of the culture. However, they did not expect to have more than 700 participants at the first Music Festival. "The community members and I were all shocked. Originally we expected about 300 people. Dulan has never had so many visitors, and they are here for an indigenous event. We were absolutely amazed." Suming recalled with a laugh.
The Festival has no support from the government and no A-listers to pull in crowds; nevertheless, its size and popularity grew. At least 30 communities and cultural agencies participated in the 2019 Festival. Performing groups from overseas also took part in the fun. The Festival welcomed eight thousand people and the Amis Music Festival is now the largest indigenous music event in Taiwan. Suming admitted that the biggest challenge of hosting a music event is that you need to dedicate a lot of time and effort to communicate thoroughly with each community. "Your culture radar has to be on all the time. Because the community members are not here for the money. You have to build a relationship with them, establish trust, and figure out significant cultural knowledge hidden within."
Suming believes that the key to a successful music festival is the confidence the participants have in their cultures. Every year, community members from major communities dress up in their traditional garb and arrive in groups. "You look out and it's like the united nations. This cultural strength pushes the music festival onward and lets the people feel proud of their cultures and themselves." Through their dedication, Dulan is gradually transforming. Suming is still safeguarding his village with his music, as always, and continues to be the Amis youth that bravely shoulders the responsibility of passing on his culture.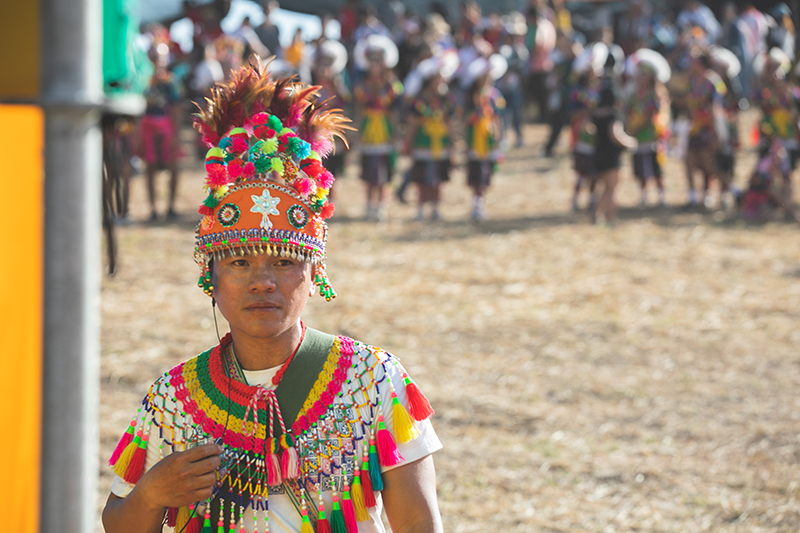 ---