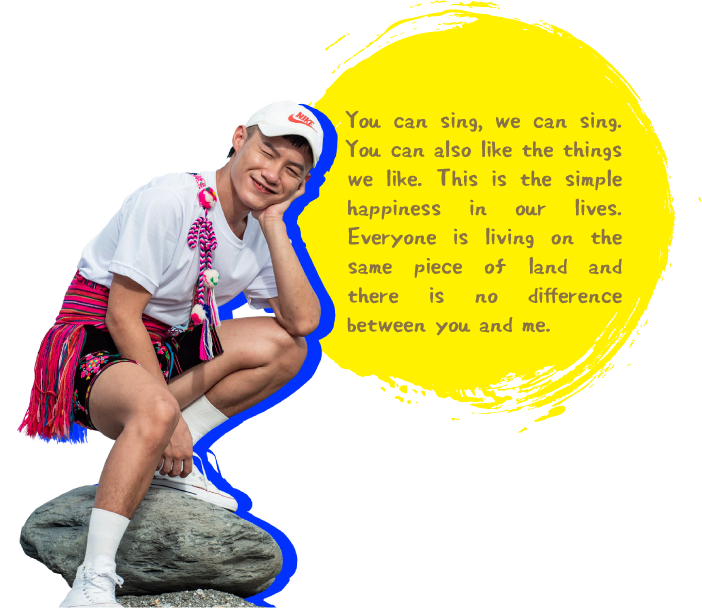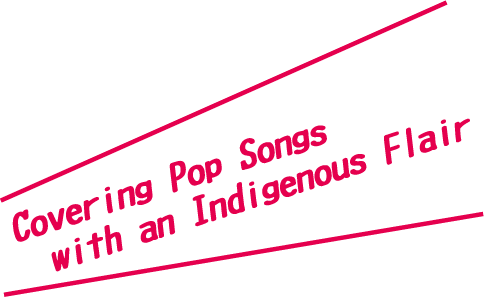 In 2020, Ponay, a Amis youth from Taitung, uploaded a series of indigenous-style covers on YouTube and has accumulated nearly 3.7 million views so far. His mashups of popular songs, indigenous languages, traditional ballads, and various indigenous punchlines introduce different aspects of the indigenous peoples to the audience.
An electronic keyboard, a microphone, and the typical bedroom background, this is where Ponay records his "Ponay's Indigenous-style Covers" for his YouTube channel. With indigenous-style karaoke singing, fancy riffs, and endless unexpected arrangements and indigenous punchlines, Ponay's interpretation of Chinese pop songs often leaves the viewers exclaiming, "I don't even remember what the original song is like anymore!"
"That was exactly what I thought when I listened to community seniors sing pop songs when I was a kid. I always thought 'that's not how the original singer did it!' " recalled Ponay, a 32-year-old from Xiaogang Community in Chenggong, Taitung. His channel, which has been up for a year and a half, has over 20 videos and many of them are collaborations with stars such as Samingad Blubluone, A-Lin, Juiguu Lebagenmuz, and Suming. While he seems to have the skills of a professional singer, Ponay is actually a professional dancer. He joined the Bulareyaung Dance Company in 2016 and took a break in 2020. Music is what he does in his free time to amuse himself.
My Mom is My Idol!
Learning How to Sing By Imitating Her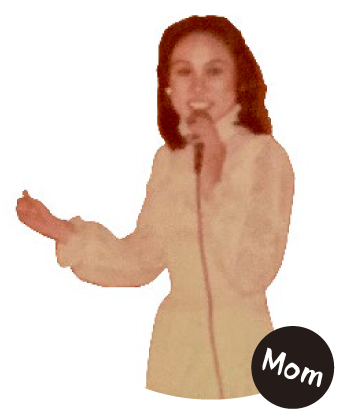 Because they went to church when they were young, Ponay began to take piano lessons from a nun since he was in kindergarten. Although he was taught classical music, Ponay is actually a die-hard pop music fan. "The first album I listened to was Pauline Lan's Love Me Forever. I could listen to it all day on the radio." Ponay laughed as he described his early music education. "But if you wanted me to sit down and play classical music, I just couldn't stand it!" Although his piano lessons ended when he started fourth grade, Ponay joined the elementary school's recorder team, "I even took part in the National Recorder Solo Competition!"
Seeing that Ponay really loves to sing, his father bought a karaoke machine home on Ponay's tenth birthday to let his son sing his heart out. But Ponay was only allowed to use the machine on weekends to avoid disturbing the neighbors. Too bad Ponay and his younger sister, who enjoys singing as much as her brother, could not resist the lure of the karaoke machine and would turn it on before finishing their homework and before their parents came home from work. "In the end, we broke the machine!" He said with a laugh.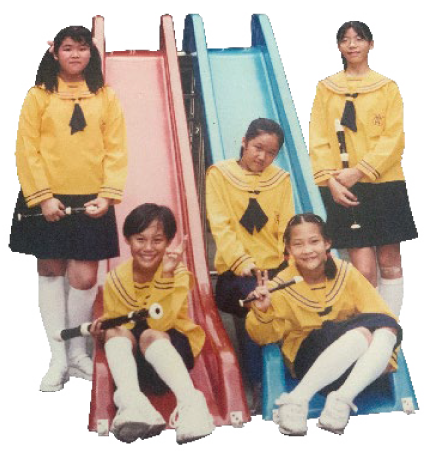 Ponay believes his talent for performing comes from his mother who used to work in a performing arts squad. "She's my idol, I looked up to her so much!" When the siblings sang karaoke at home, their mother would often teach them how to sing. Ponay's singing lessons started by imitating his mom.
Although he loved to sing, Ponay never thought about becoming a professional singer. "For many indigenous people, music is a very important part of life. But it doesn't necessarily mean you become a professional singer later in life." Because he enjoyed performing, Ponay was in the drama class at his high school and studied dance as his major in university and grad school.
Remembering Community Memories
Indigenous Peoples Just Love to Sing!
Although singing is considered a necessity in life, Ponay hid his good voice after leaving his village. He moved to Taipei with his family during his first year in elementary school and only moved back to Taitung after he joined the dance company. He had no indigenous classmates from elementary to high school. When the schools were awarding indigenous scholarships, he was the only one on stage. "That's when the entire school is looking at you and realizing you are indigenous. I used to feel a bit self-conscious about this." Ponay gently explained why he didn't like to sing in front of others in the past. "I'm not afraid to let others know I'm indigenous, but in my heart, I knew I'm different, and that's why I hid my original personality."
When he started university, Ponay met four indigenous classmates. They mentioned that they were going to sing karaoke after class. "At that moment I was very surprised at how natural it was for them to say, 'we're going singing'. That's when I remembered that we indigenous people love to sing! Back in the village, everyone would sing karaoke whenever there was a holiday." Ponay said.
From then on, Ponay followed his village instincts and never held back. "When I was young, I always thought the way the elders sang pop songs was very special. They interpreted the songs in their own way and it was amazing." Ponay shared that when he went out with his friends, he would sing pop songs with an indigenous flair. Last year, he started his YouTube channel to share this fascinating village experience.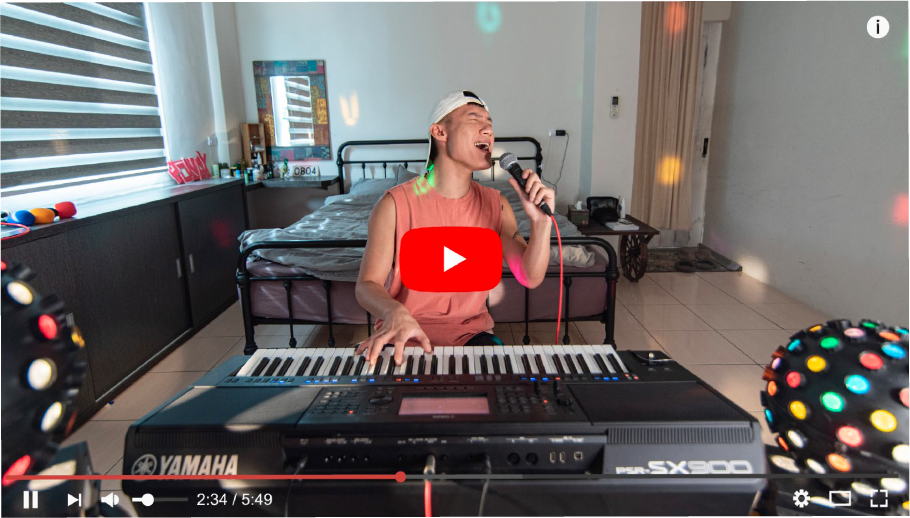 Inserting Little Details
to Show Realistic Village Life
From song selection, rearrangement, practice, filming, to postproduction, a video packed with clever details requires two to three weeks of production time. In his videos, Ponay not only mimics the singing style and pronunciation of indigenous elders but also rearranges the melody, adds his own lyrics, and tries to incorporate indigenous languages, traditional ballads, and indigenous punchlines. For example, adding "ho yi naluwan" in rock and roll music or responding to the original lyrics "you need to go" with his own "or else your Mom is going yell 'Minokay (come home)'". The perfect response vividly shows how the village children often stayed out too late and mothers had to come out and get their kids home.
Sometimes he would add games he played with his friends when they were hanging out. For example, indigenous people like to hit high notes when singing, so Ponay would sing in higher keys and eventually sing higher and higher. In the end, the spoof is nothing like the original song. "If you only hide in your room and sing, some of these things will not happen. You need to keep an open mind and experience the different things in life." Ponay added with a laugh.
The video often stirs up many emotions among indigenous youths in cities and makes them say, "I want to go home!". Ponay finds that very encouraging. "In the city, you don't often have the chance to hear indigenous people sing. My videos remind them of home and they would call their senior family members back home. Some view my videos as a channel for relaxation so that they can keep on going in life. The feedback gives me a lot of motivation."
When You are Having a Good Time,
Others Would Want to Join You
In addition to indigenous punchlines, Ponay also wants to show the joy and humor of the indigenous people. "You can sing, we can sing. You can also like the things we like. This is the simple happiness in our lives. Everyone is living on the same piece of land and there is no difference between you and me."
Ponay's joy is contagious. A lot of singers reach out to Ponay for collaborations. Last year in March, Ponay covered A-Lin's "Go". A-Lin also shared the video and offered to work with him. That was the first time Ponay collaborated with a professional singer. The preparation work beforehand took over a month. "When you are having a good time, others would want to join you. A-Lin didn't have any promotions to do at that time and just wanted to hang out with me in Taitung."
Ponay has also worked with many village groups and events, such as the Likavung Ballad Group, Taiwu Singing Competition, and La Mahengheng from Malan, Taitung. "I learn about a new community with each collaboration. Even if all of them are from the Amis, different communities have different cultures. I hope this can let more people see the diversity of indigenous peoples and our culture."
Ponay looks forward to working with more young people from different villages and hopes that in the future Ponay's Indigenous-style Covers can upload videos in concordance with the schedule of each village's rituals so that more people can learn about Taiwan's rich and diverse indigenous culture.

---