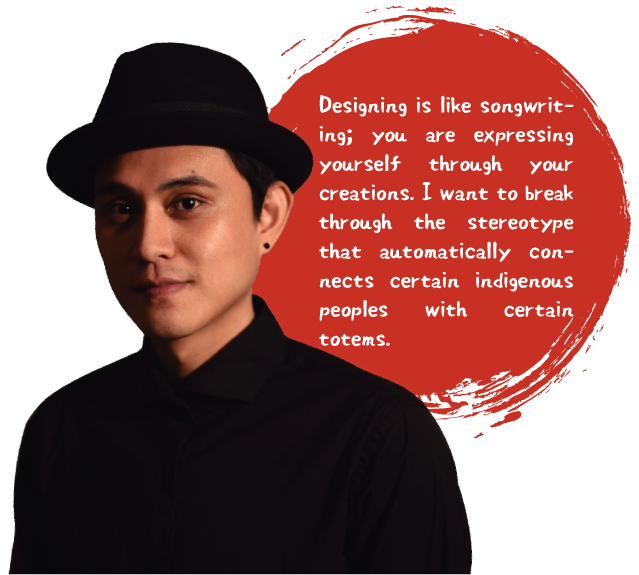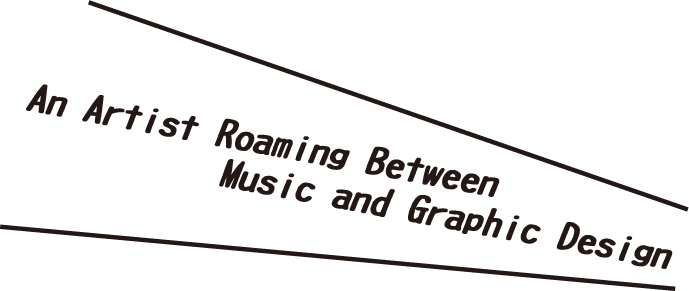 As a singer, he boldly created something new with indigenous music; as a designer, he goes beyond the existing impressions of indigenous totems and created a modern visual glossary. No matter which field he is working in, Gelresai Chen always manages to break through existing situations and create something different.
The cold and deadly The Assassin, the youthful Our Times, and the passionate To The Fore. It is hard to believe that these diverse movie posters are all created by the same graphic designer, Gelresai Chen.
Now when people talk about Gelresai Chen, he is best known as the designer of movie posters. But Gelresai also has many years of experience in the music industry. He not only wrote songs and formed his own band but also released two personal albums. With paintbrushes in one hand and a guitar in the other, Gelresai expresses himself through different outlets.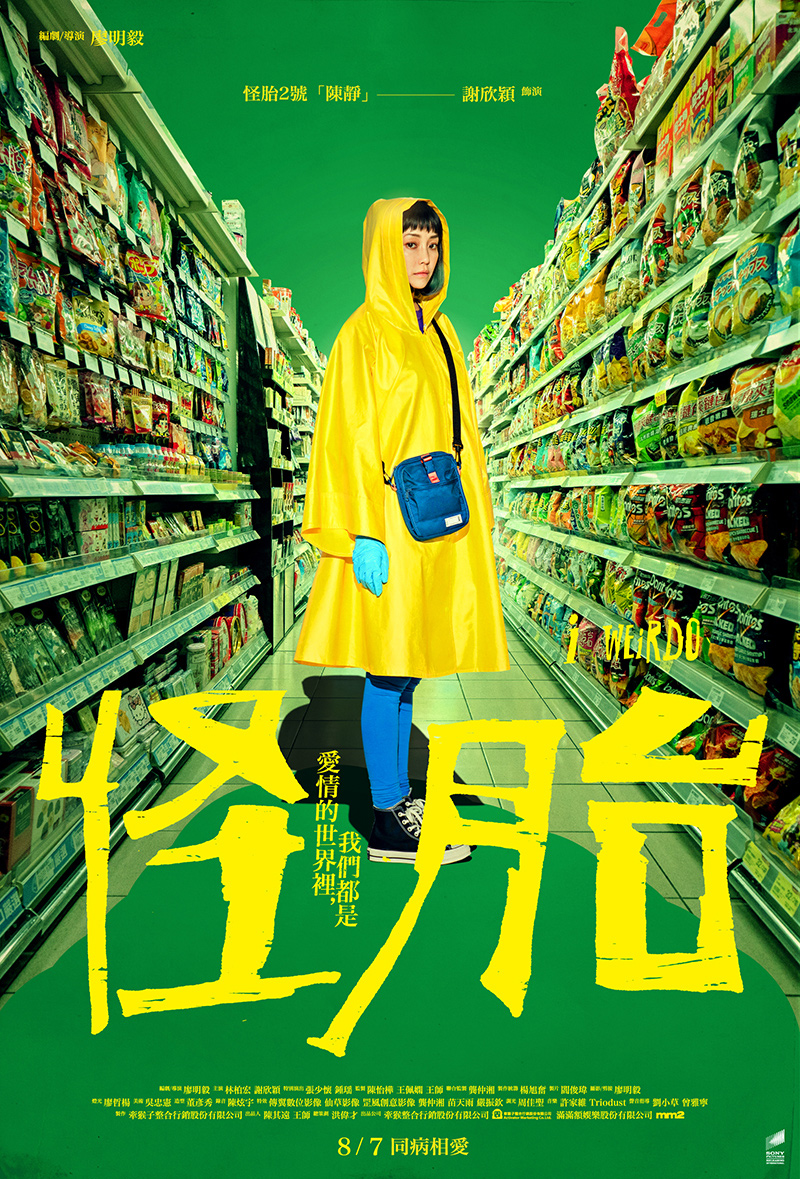 Playing the Guitar with His Father
and Initiating His Creative Journey
Born in Taitung's Taromak Community, Gelresai Chen was exposed to painting and music at a very young age. His talent for the arts began to show when he was in elementary school. A frequent winner of art competitions, Gelresai was even asked by the Community leader to complete a mural in the village. Gelresai often followed his father, who ran an audio equipment business, to weddings, funerals, different rituals and events in the communities where he would help set up equipment and arrange power lines. "Sometimes I'd spend the entire afternoon sitting next to the speakers!" Gelresai reminisced with a smile.
Gelresai's father loved to sing and play instruments. The tin-roof storage at home was always piled with instruments and audio equipment, and this was Gelresai's personal playground. Since his father and elder brother both played guitars, Gelresai became familiar with the instrument at a very young age. Every time there was a village or family gathering, the adults would sing and play guitars. Some melodies stayed with young Gelresai.
Gelresai left his hometown for Kaohsiung so that he could attend art class in high school. When the boys had nothing to do, they would get together in their dormitory to play the guitar and sing. That's when Gelresai began to write songs. Later he was accepted by the Department of Visual Communication Design at National Taiwan University of Arts. In university, Gelresai also joined the guitar club, where met his roommate and future bandmate, Suming.
To earn competition prize money, Gelresai and Suming formed the Echo G.S. band. "Echo" is a nod to the past when they were practicing their songs in the dorm stairwells where there were a lot of echoes, which made their voices sound very bright; and "G.S." are the initials of the two members. Echo G.S. entered many large and small music competitions and won many awards. The band gradually began to receive invitations to perform live and thus begun Gelresai's performing career.
Asking Grandma to Translate
the Lyrics Word by Word
After completing mandatory military service, Gelresai took up some movie art design commissions, and wrote songs and did performances during his free time. Director Lou Yi-An happened to be at one of his live performances. Upon learning Gelresai is also a graphic designer, Lou boldly invited Gelresai to design the movie poster for his film, A Place of One's Own. In 2009, the very first movie poster designed by Gelresai Chen was unveiled.
The following year, Gelresai released his first personal album which included all of his past work, including a couple of songs in his mother tongue which he wrote in college. Unfortunately, since the indigenous peoples were not allowed to speak their own languages in the past and the Rukai language is a very complex language, Gelresai only knew very basic vocabulary. He recalled the first time he wrote a song in Rukai, he had to ask his grandmother for help. He would read out a sentence in Chinese and then Grandma would translate it into Rukai. "My grandmother isn't very familiar with Chinese. Even the simplest sentences would take a lot of time to translate, and sometimes the grammar is not correct. So my first Rukai song was a mess." Gelresai said shyly.
Nevertheless, Gelresai continued to practice and grow. He not only relearned his mother tongue with the village's language teacher but also invited Rukai poet Auvini Kadresengan to assist in translation work. To seek more inspiration, Gelresai listened to ancient melodies and sought out old ballad texts. In his second album, released three years later, he included even more songs in the Rukai language. "When I was working on this album, it was like doing a field survey." Said Gelresai.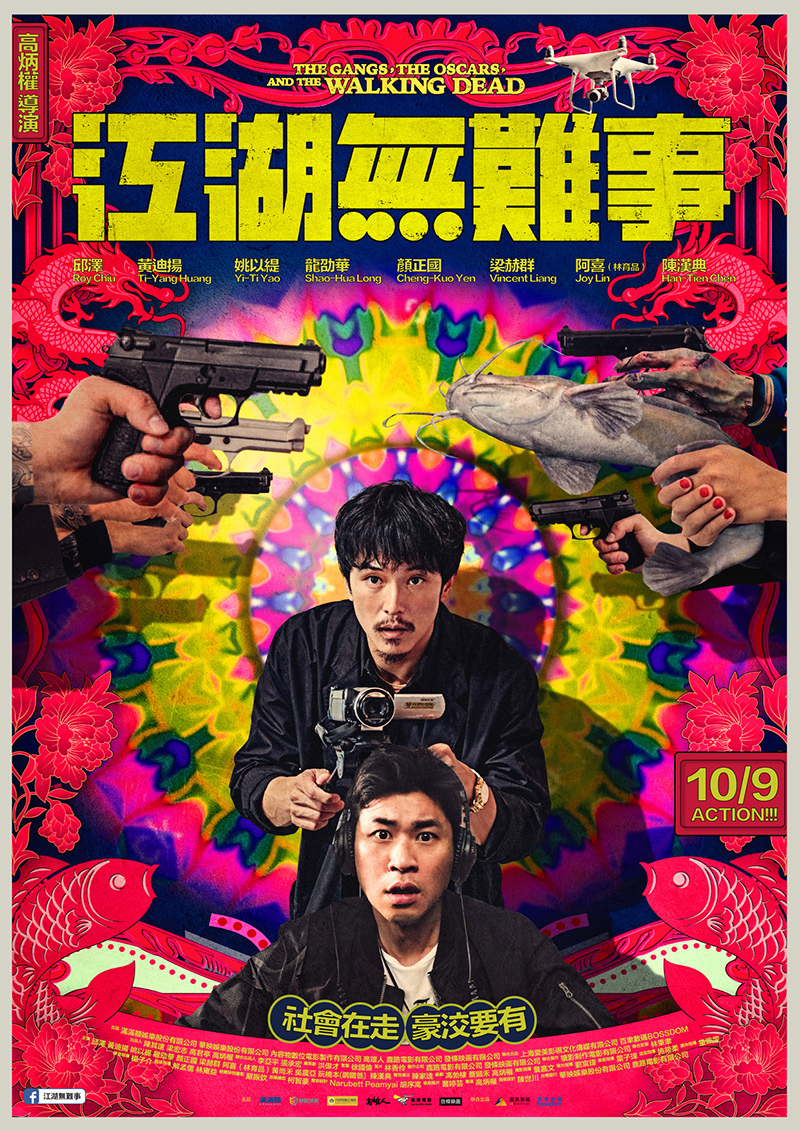 Learning His Mother Tongue
and Relearning the Meaning of Identity
By relearning his language, Gelresai also rediscovered himself. "When we were students and you were the only indigenous student in class, it's understandable that you'd want to hide who you are. But you cannot hide your looks. People still see you as an indigenous person, and thus leads to so many uncomfortable and awkward interactions." Gelresai followed up with an example: some teachers and students would ask, " so you are indigenous, does your family ride wild boars?" or "your voice sounds like Power Station (a Taiwanese indigenous band), can you sing their songs?" These are just a few examples of stereotypical situations they constantly face.
"Back then we were too young, we didn't know how to respond to those situations. So we sang, even if it made us unhappy. Or if we refused to comply, we would be labeled as uncooperative. In a lot of scenarios, we were forced to choose one or the other." Explained Gelresai. Fortunately, he found the response to this childhood memory during the process of relearning his culture as he wrote his music: he doesn't need to hide his indigenous identity. This is a treasure waiting to be explored and embraced.
Gelresai's music incorporates many different styles - indigenous music, rock and roll, blues, and western ballads - to create new audio experiences. "For me, these are interesting experiments. I enjoy thinking them up and making them come true." Said Gelresai. After releasing two albums, Gelresai's designing career gradually took off. He decided to focus on his designing career and wrote music and played the guitar as a hobby.
Returning to His Roots
and Creating A Story That is Exclusively His
The village not only brought music into Gelresai's life but also gave him unique perspectives on aesthetics and art. "The biggest gift is my intuition for color use," explained Gelresai. Unlike the bright passionate colors favored by the Pangcah, the Rukai are used to darker, more subtle shades. This preference can be seen in his works, such as the cool, grim reddish dark browns in the movie poster of The Assassin.
In addition to movie posters, Gelresai also designs album covers. Many of them are collaborations with indigenous singers. "Designing is like songwriting, you are expressing yourself through your creations. I want to break through the stereotype that automatically connects certain indigenous peoples with certain totems." Gelresai said frankly. In his mind, a totem is like the mark of a community. If the pattern is used repeatedly, "that is just copying, not creating."
The key is to focus on the characteristics of the singers themselves and not just highlight which peoples they belong to. Indigenous singer Sangpuy, who has won the most "Best Vocalist (Indigenous Language)" awards at the Golden Melody Awards, invited Gelresai to design the covers for his three albums. "If I only highlight his Pinuyumayan identity, then it doesn't matter who designs the cover. Only by showing his stories and ideas can we truly move people." Said Gelresai.
For instance, the cover of Sangpuy's second album, Yaangad, shows the profile of the artist's face with branches growing out of his head. This image perfectly displays the album's concept: embracing energetic life and nature. This brilliant design was nominated for Best Album Design at the Golden Melody Awards. Gelresai displays his keen creative instincts in both realms of music and art, and cleverly uses different media to tell stories that directly hit the soul of the viewers.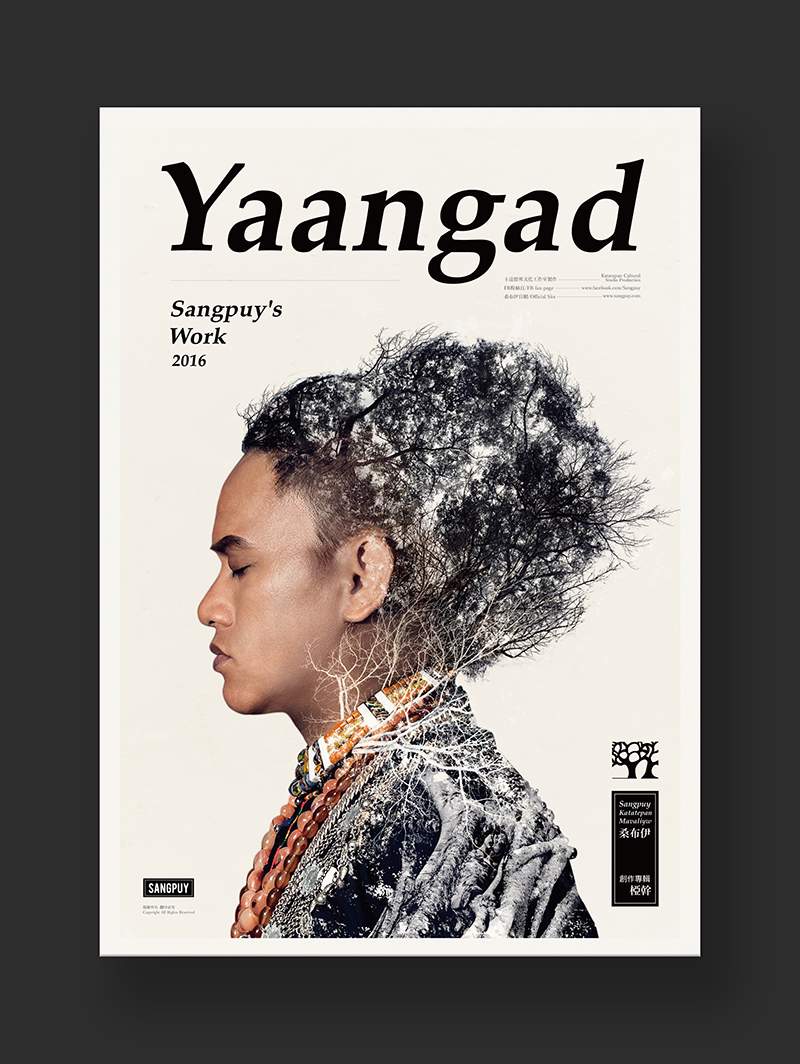 Gelresai Chen is the designer of the movie posters of I Weirdo and The Gangs, The Oscars, And The Walking Dead, and the album cover of Sangpuy's Yaangad.
---