Hla'alua is one of the endangered indigenous languages in Taiwan. The language and culture of the Hla'alua are on the verge of being lost due to its sparse population. But thanks to the unceasing efforts of amalanamahlʉ salapuana, the 72 years old village elder who initiated the Hla'alua revitalization project more than a decade ago, the language has been passed on to the next generation, heading toward a promising future of revitalization.
Located deep in the mountains with an hour and a half's winding road ride from cities, the Taoyuan district is the northernmost administrative district of Kaohsiung City. It is also home to the Hla'alua People, who are the last of Taiwan's 16 indigenous groups to be officially recognized by the government. With fewer than 500 population remaining, the language of Hla'alua (aka Saaroa) is now listed among Taiwan's most endangered indigenous languages.
More than 20 years ago, having noticed the younger generation being cut off from their mother culture, the Hla'alua people began to promote the revitalization of the mother tongue. They set out to establish a systematic corpus of Hla'alua and engaged in a mentorship program teaching younger people to speak the language. To date, there has seen a batch of well-trained Hla'alua instructors who will step onto the frontlines to serve as seed teachers. The key person in this endeavor of salvaging the moribund language is amalanamahlʉ salapuana. A recipient of the Outstanding Contributions to Advancing Taiwan's Languages Award by the Ministry of Education, amalanamahlʉ can be fittingly described as the "Father of modern Hla'alua language."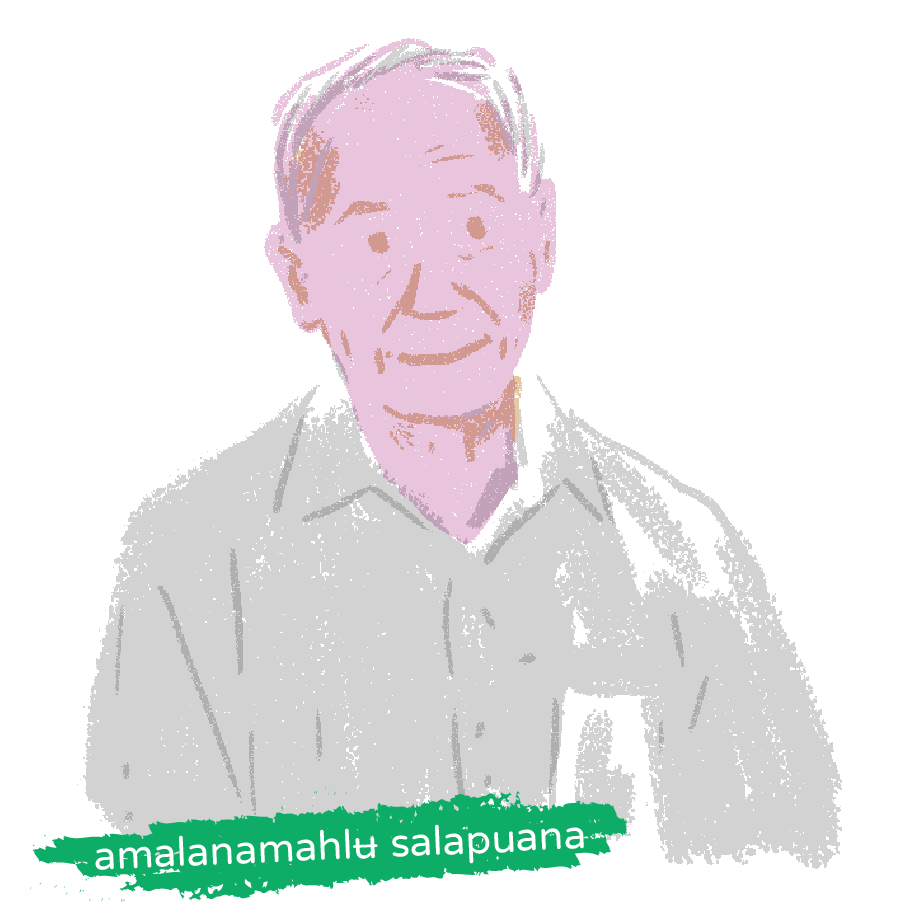 Becoming a Dictionary Compiler
at Age 50
Now 72, amalanamahlʉ, although having the Hakka blood running in his veins, has developed a close bond with the community throughout his life. He was adopted by his Hla'alua adoptive father when he was three months old, and as a child, he has considered himself a Hla'alua, feeling deeply attached to the village. "This is where I was raised and have spent my entire life," says he.
Having learned to speak Hla'alua and sing ancient chants from village elders as a child, amalanamahlʉ painfully witnessed the decline of his mother tongue and the disappearance of culture and traditional rituals due to the government's Mandarin Chinese policy and the arrival of foreign religions. Even the Takiaru (Holy Shell Ritual), the most important agricultural ritual held annually by the Hla'alua people, has been halted for decades.
It was not until 1993 when the community was invited to represent the Takiaru on the stage of the National Theater for a performance featuring Taiwan's indigenous music and dance, that amalanamahlʉ decided to put himself into revitalizing the Hla'alua culture. The idea was triggered by a deep-lying regret hidden in his mind for years: His adoptive father died at age 44 when he was only 5. Too young to remember anything, he could not recognize his father's face. Later, when he became a grown-up, he attempted to search for his father's tomb, but to no avail. "I am so sad that I can't find my adoptive father. What can I do to show my gratitude for him?"
As a result, upon receiving the invitation, he decided to take this opportunity to revitalize the traditional Hla'alua ritual culture and also use it as a means to express his gratitude for his father. At that time, there were 12 elders remaining in the village. amalanamahlʉ devoted himself to learning about the Takiaru from them, and also called for more fellow villagers to join the ranks. Gradually they pieced together the picture of this traditional ritual and finally brought it back to life on the stage of National Theater after a half-century oblivion.
The success of the performance gave amalanamahlʉ an expectation that the opportunity for cultural revitalization had finally come. But after two years of waiting, there was nobody to step up and take the lead. As the elders passed away, which exacerbated the loss of the Hla'alua language, amalanamahlʉ felt it was like a race against the passage of time. Worried and anxious, he decided to take immediate action to visit the remaining elders to find out ways to keep their mother tongue alive and pass it on.
Yet it is far from enough to preserve a language simply by transmitting it orally. Due to the lack of a writing system, Taiwan's indigenous languages are subject to extinction if they cannot be systematically recorded and organized. As languages die out, the cultures behind them will also eventually disappear. Just when amalanamahlʉ was troubled about this, he happened to meet Dr. Szakos Jozsef, a German scholar who came to the village for field research. "At that moment, I thought it was a great chance. If we could learn the Romanized writing system, we would be able to transcribe the spoken Hla'alua using the Latin alphabet," recalls amalanamahlʉ.
Despite only an elementary education, amalanamahlʉ began to study Western romanization at the middle age of nearly 50. It took him an entire year to master the spelling system. Typing with fingers roughened from farming, he worked relentlessly to record all the words and sentences spoken by the elders and saved the data on the computer. The corpus thus built served as the basis for the later compilations of the illustrated Hla'alua dictionary and the online dictionary provided by the Council of Indigenous Peoples, the Executive Yuan, both of which are currently the most useful references for Hla'alua learners.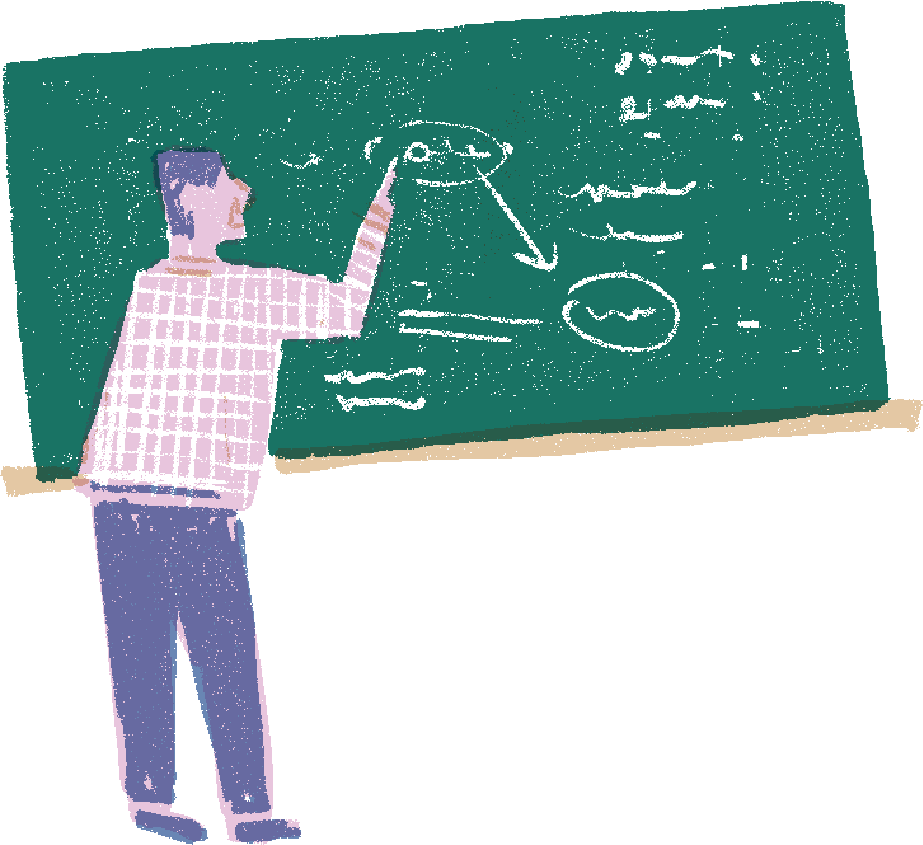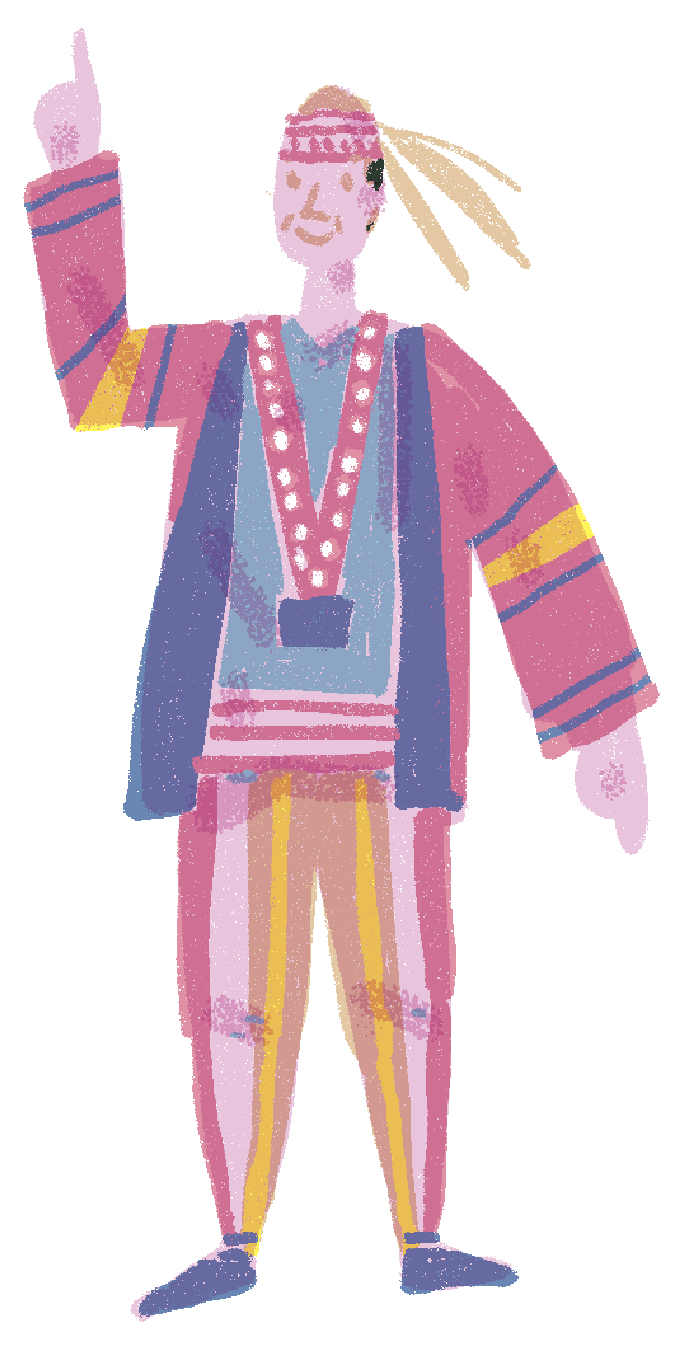 Passing the Torch
Training Young Instructors through Mentorship
At present only four of amalanamahlʉ's peers remain alive in the village. With the rapid decline of Hla'alua, the responsibility for preserving their dying mother tongue rests solely on the shoulders of amalanamahlʉ. In 2007, the government launched Taiwan's version of Te Kohanga Reo for indigenous languages modeled after New Zealand's total immersion Maori programs. The program aimed to adopt an immersive approach that exposes preschoolers to a Hla'alua-speaking environment to help them pick up their mother tongue at an early age. amalanamahlʉ's community was one of the applicants of the program, and he himself took the role of the headteacher. He was responsible for training the four Hla'alua seed teachers who would visit every household in the village every day to promote family-based language instruction. Later, a new "mentor-apprentice" program was introduced by the Council of Indigenous Peoples, allowing young fellow villagers to receive an intense training course five days a week for eight hours a day. Currently, amalanamahlʉ has two students on hand, both young in their 20s and 30s. Although it's easy for them to acquire their mother tongue and learn the ropes quickly at this young age, Amalanamahlʉ admits that it takes much longer for them to become fluent speakers.
Over the past ten years, amalanamahlʉ has trained seven to eight Hla'alua instructors successfully. Those who pass the Indigenous Language Proficiency Examination at the advanced level are eligible to teach in schools as certified indigenous language instructors. Take vanau savanguana for example. Now 42 years old, she is teaching full-time at Hsing Zhong Elementary School in the village. As amalanamahlʉ's daughter, she has been familiar with speaking Hla'alua at home since childhood.
In the process of passing on the mother tongue, frictions inevitably arise between the father and daughter when it comes to translating Mandarin Chinese into Hla'alua for the sake of teaching. "He's really stubborn! Sometimes you have to spend a great deal of energy to communicate with him," vanau says bluntly. For instance, as many of today's Chinese vocabulary and expressions do not have a counterpart in Hla'alua, what amalanamahlʉ does is peruse ancient records carefully to work out a seemingly proper translation. However, sometimes the modern usage of these Chinese words may have diverged from their original meaning. At this point, vanau has to explain it to him to let him know the differences.
Despite the occasional difference of opinion, vanau agrees with him eventually. "In fact, he is right to stick to his own way to ensure the original essence of the Hla'alua language is not lost in translation." When speaking of such items as cinemas and photocopiers, which used to be foreign to the village and therefore lack Hla'alua equivalents, many people may adopt the approach of transliteration or substitute them with words with similar pronunciations. But amalanamahlʉ refrains from doing so. Instead, he makes it a point to understand what these objects are used for, and then paraphrase them in plain Hla'alua. "Take the cinema for instance. It is paraphrased as 'a place where people watch things on a big screen.' That's why our wording is so long," explains vanau.
A Role Model
for Teaching Hla'alua at Home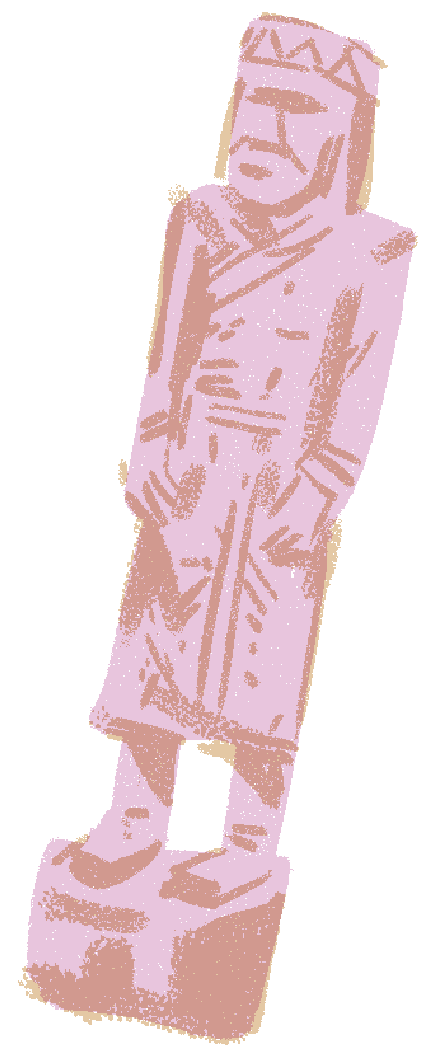 Apart from a solid mentorship, amalanamahlʉ also places great stress on the preservation of Hla'alua at home. He insists that only Hla'alua be spoken, and therefore all his five children grow up fluent in the language. "I'm very rigorous about creating a comprehensive Hla'alua-speaking environment at home. My kids are not allowed to watch TV to refrain from any possible exposure to other languages. Besides, they must speak Hla'alua when answering the phone." "Although TV programs were banned by my father, we still managed to watch them secretly. There was a time when he got us doing that, he grew so angry that he smashed it in a fury. Do you know how expansive a TV set was back then?" adds vanau smilingly.
As vanau recalls, for as long as she can remember, she has been speaking Hla'alua. "When I was little, I did not realize that I was Hla'alua. I just knew that this was how I spoke, and Hla'alua was the language I used to communicate with others," said she. "But after I got to school, I found it was Mandarin Chinese, not Hla'alua, that was spoken by people around me, including my classmates. It wasn't until then did I begin to learn Mandarin Chinese. But once we got home, we switched back to Hla'alua naturally."
After vanau herself becomes a mother, the seeds of mother tongue planted by her father begins to sprout and bear fruit. Like amalanamahlʉ, she has insisted on talking to her kids only in Hla'alua since they were little. Now her son and daughter, nine and seven years old respectively, are equally fluent in the language. "As long as they are within a 100-meter radius from me, they must speak Hla'alua. Otherwise, I will dash to give them a finger flick on the mouth," says vanau laughingly.
The reason why vanau places so much emphasis on the preservation of the mother tongue is that she realizes how important it is. She wouldn't have known that if she had not begun to assist amalanamahlʉ with cultural revitalization since over a decade before. "I grew up watching my father working so hard for this cause. His ultimate goal is to save our culture from dying out. Now as a Hla'alua instructor burdened with the responsibility to take the baton, I must set an example and pass on whatever I know to the next generation." "Now I am proud of both my kids for being the only two among their peers who can speak Hla'alua so fluently," says she proudly.
Every Tuesday is the designated "Mother Tongue Day" at Hsing Zhong Elementary School. On this day, the chanting of Hla'alua can be heard rising and falling throughout the campus, symbolizing that the seed of mother tongue planted in these young minds has begun sprouting and thriving. Reserved by nature, amalanamahlʉ smiles shyly and says, "I am so glad to see more and more of our young people being able to speak the mother tongue." It's a long journey to revitalizing the Hla'alua language, but amalanamahlʉ never complains of being tired. "I want to let my deceased father know this is how I show my gratitude for him and that he has made the right decision to adopt me."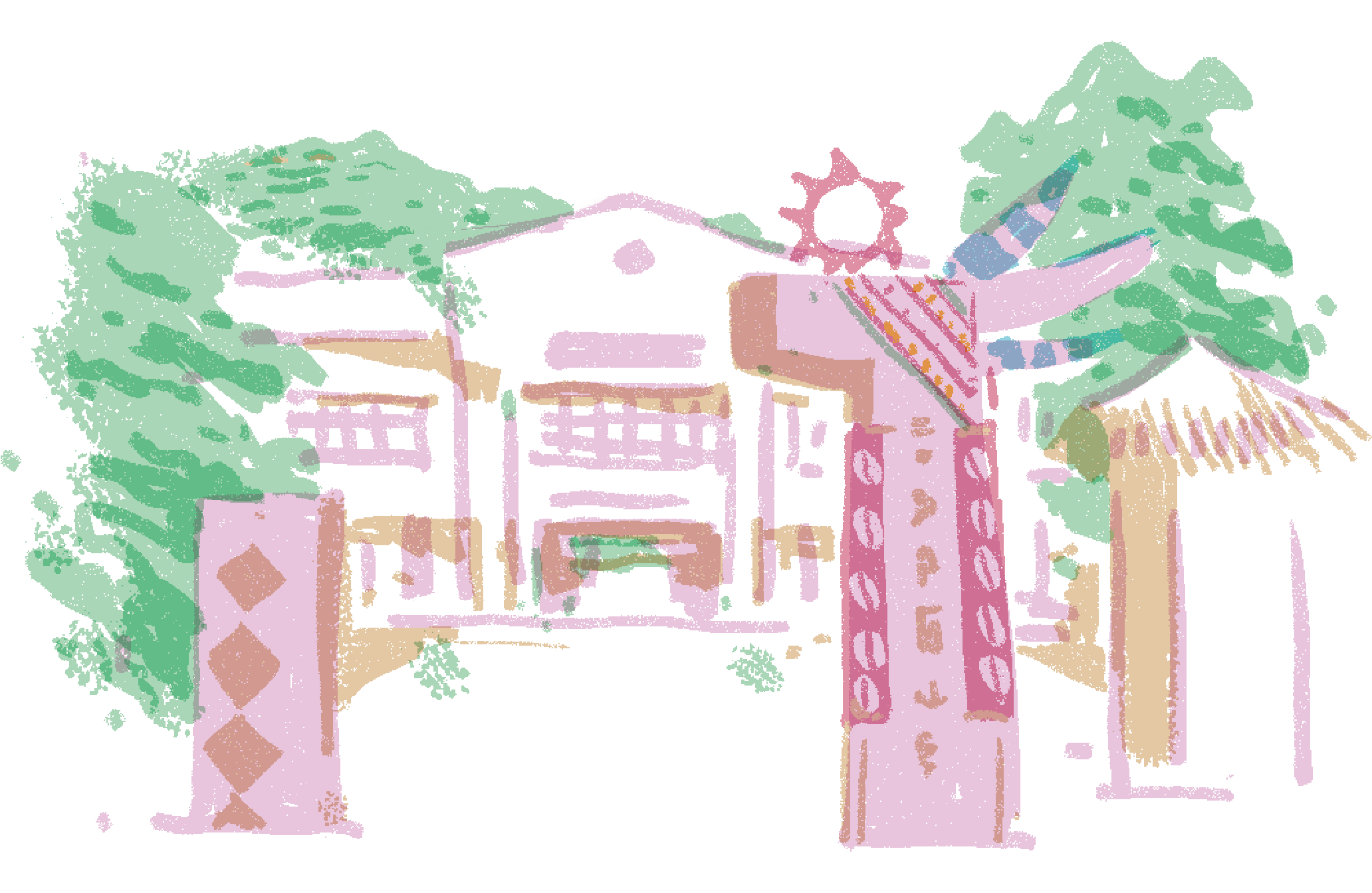 ---