Recent years have seen a growing trend of people taking delight in outdoor activities, particularly hiking and camping. People are often seen to go to the mountains fully equipped, eager to experience the pleasure of getting close to nature. In fact, one doesn't need to rely on any modern tools or gears to achieve coexistence with nature. All that they need for survival can be sourced from the mountains. Now let's set off to explore the treasure trove of nature and wisdom left behind by our predecessors!
Sharpen Your Intuition by Learning to Identify Natural Features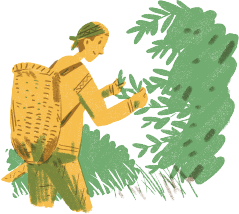 In the past, the natural environment in Taiwan was way more primitive and less explored than it is now, where there are trekking routes well planned for hikers to follow. With this being the case, how did our ancestors decide on which way to go when surrounded by tall trees and unique, unfamiliar plants?
Despite their close ties with mountains and forests for generations, indigenous people are not necessarily born with a good sense of direction. They appear to be so simply because they have spent a long time in the wild and thus develop a sharper sense of observation. Take for example the 2021 historical drama series "SEQALU: Formosa 1867" produced by the Public Television Service (PTS). One of the scenes features Jie, a Seqalu descendant, losing his ways when entering the forest. Therefore Umi, the daughter of the community leader of Seqalu-Lonckjau 18 Community, teaches him to mark directions by knotting leaves, suggesting the Seqalu people should know where they come from and where to go.
In modern times, when community elders lead young people on their first trip into the mountains, they tend to impart knowledge about nature along the way and ask them to mind some specific features of the environment. For example, they must learn such things as to take a turn upon seeing a huge tree hole or change direction at the sight of certain species of trees. Such actions, though, could be hard for those who live in the lowlands to comprehend. But when you live with the environment long enough and become familiar with it, you'll naturally develop a sharp intuition about changes in the surroundings.
➤The above text is only an example of how indigenous people develop their unique ways of life surrounded by the natural environment. What is exemplified cannot serve as a wilderness survival guide. Do not apply it to the situation where you are stranded in the wilderness in urgent need of rescue.
Unlimited Valor with Bow and Arrow at Hand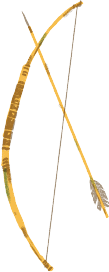 Before the introduction of firearms, Taiwan's indigenous peoples used bows and arrows made of woods that are more elastic and less prone to breakage such as orange jasmine (Murraya Paniculata Jack). In the past, bows and arrows served not only as a common tool for hunting but also as an important weapon in armed clashes. However, as firearms and ammunition became increasingly popular, they gradually fell into disuse and faded from people's daily life.
Archery is a crucial skill in traditional indigenous society. Many of Taiwan's indigenous groups use it to symbolize the coming of age of boys by demonstrating their skills and achievements at the initiation rituals. This suggests these young adults are qualified to protect their homeland if needed in the future. In addition, since the risks of hunting and fights are rather high, one must be familiar with his weapons and obtain a clear understanding of their usage. In light of this, it is required that every hunter make their own bow and arrow personally, and no one else is allowed to touch it.
Nomads in the Mountains Recycling Woods for Multiple Uses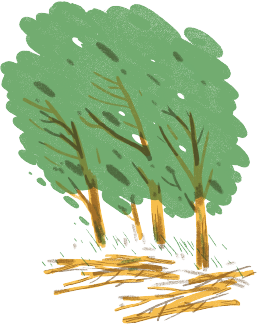 Wood is a precious resource in the forest. In the past, when there was no gas available on cold days, indigenous people would make a fire in their houses to keep warm. They also burnt firewood for cooking and boiling water. Every household had to prepare an adequate amount of wood to maintain their daily life. Apart from serving as a fuel source for heating, wood also played an indispensable role for the construction of houses, barns, and workers' huts.
Thanks to such a heavy reliance on wood for everyday use, indigenous people tend to plant and harvest trees in rotation to prevent the depletion of wood resources. They would grow crops in a fixed area and cut wood from it for several years before changing to another block of land. This approach allows the land enough time to recuperate, which ensures sustainable land use.
To Love, Approach, and Protect the Mountains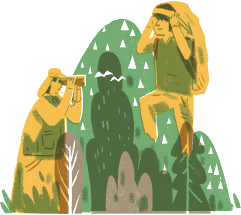 Leading a life with close ties to the mountains, indigenous people are gaining access to diversified job opportunities related to mountain forests as mountain activities become popular. Take, for example, mountain worker we cover in this issue. This job allows them to bring their specialized knowledge and skills into play by guiding visitors across the mountains and into forests, ensuring a safe adventure even in the mountains where supplies may not be available. Also, as human activities are having a dramatic impact on the mountains, there are forest rangers who serve as protectors of the environment and play an active role in ecological preservation.
As the saying goes, "distance is the soul of beauty." The public at large tends to have an imagination about mountains and forests with a desire to explore their hidden natural beauty. This is simply because these places are not easily accessible in most people's daily lives. As we get closer and closer to the mountains, it becomes important that we pay more respect to nature and keep a proper distance for appreciation of its beauty.
---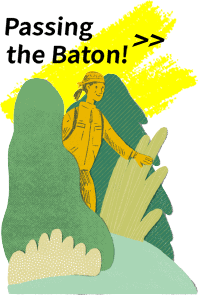 ---